Samuel S. Chan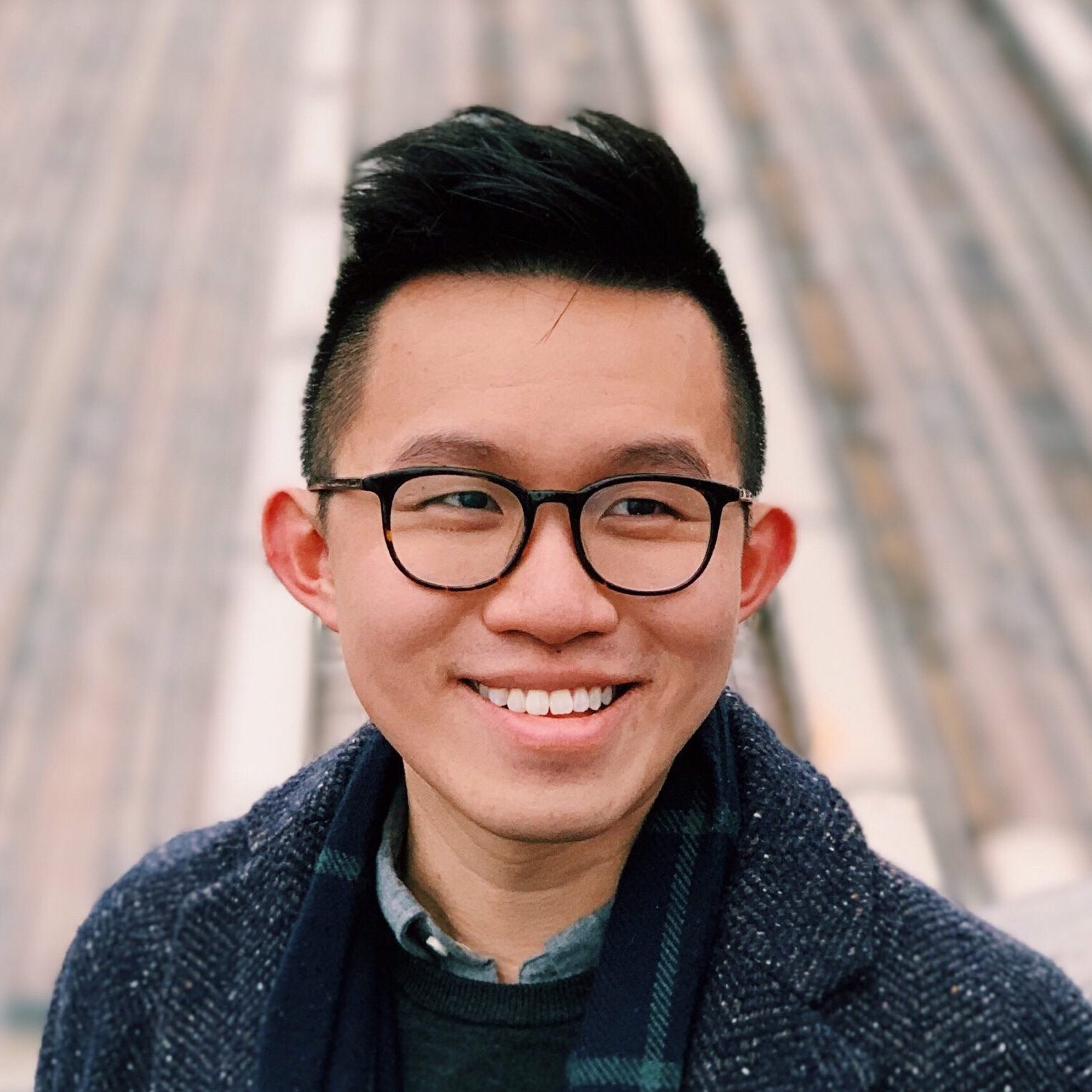 Samuel S. Chan (he/him) is a PhD candidate at New York University working on global music studies and Sinophone studies. His dissertation examines imperial institutions that produce musical knowledge in Hong Kong, and he is also interested in voice, sound, and media in global Asia. He graduated with an MA from UC San Diego as a Hong Kong Jockey Club Scholar, and a BA with First Class Honors from the Chinese University of Hong Kong, where he was awarded the Bernard van Zuiden Music Prize. In 2022–23, he will be a Doctoral Fellow at the NYU Center for the Humanities.
He has presented at the American Musicological Society, the Society for Ethnomusicology, and the International Musicological Society, receiving the Hollace Anne Schafer Memorial Award and the Hewitt Pantaleoni Prize for his work on musical hatred and vocal racialization across Asia/America. His research has been supported by the Henry MacCracken Fellowship, as well as grants and scholarships from the Society for Music Theory, Asian/Pacific/American Institute, Project Spectrum, HKSAR Government, NYU Dean of Humanities, among others.
He has co-organized the sound studies conferences Un/Sounding the Relational City and Sonic Fluidities, as well as a colloquium series on anti-racist strategizing in music studies and the sonic arts. At the AMS, he has served on the Communications Committee, the Global East Asian Music Research Study Group, and the Strategic Planning Task Force on Membership and Public Programs. He has also served as Associate Editor at SEM Student News, an admin at Decolonizing Ethnomusicology, and an editor at the Engaged Music Theory Working Group.
---
Education
PhD candidate in Musicology and Ethnomusicology, NYU
MPhil in Musicology and Ethnomusicology, NYU 2021
MA in Music–Integrative Studies, UC San Diego 2018
BA in Music (First Class Honors), minors in French and German, CUHK 2016
Research Interests
musical knowledge, voice, sound, media in global Asia
global music studies, Sinophone and postcolonial studies
failure, hatred, cringe, humor, gastromusicology
Selected Awards
NYU Center for the Humanities Doctoral Fellowship
Hollace Anne Schafer Memorial Award, AMS New England
Hewitt Pantaleoni Prize, SEM Mid-Atlantic Chapter
Society for Music Theory Minority Travel Grant
CV Starr Research Fund for Asian/Pacific/American Research
Henry MacCracken Fellowship
Hong Kong Jockey Club Music and Dance Scholarship
HKSAR Government Scholarship
Kunkle and Pommerenke Grand Scholarship
Bernard van Zuiden Music Prize
Conference Presentations
Restaging the Colonial Encounter: Musical Knowledge in Hong Kong
International Musicological Society, Athens 2022
Conscripts of Global Music Studies
The Musicological Discipline in East Asia, IMS East Asia 2021
Globality, Digitality, and Banality in Music Studies
Music Studies in the Age of Abundance, University of Birmingham 2021
Sinophone Discords: The Politics of Musical Hatred
Hatred and/of Music, Music & Philosophy Study Group, AMS/SMT 2020
Respondent, Mapping Music and East Asia
Global East Asian Music Research Study Group, AMS/SMT 2020
Panelist, Truth and Narratives
Music and Scholarship in the Shadow of a Rising China, SEM 2020
Haunting Vocalities: Sinophone Articulations across Asia/America
SEM Mid-Atlantic Chapter, UNC Chapel Hill 2020
Harvard Graduate Music Forum, Harvard University 2020
Sinophonic Discords
AMS New England, Amherst College 2019
Traversing Territories
Music and Borders, University of Michigan 2018
The Politics of a Howl
Techniques of Listening, University of Minnesota 2017
Listening to Abjection and Politics
Music, Multiculturalism, and the Postcolonial Condition, Helsinki 2017
Listening
Keywords: Rethinking Hong Kong Cultures, HKU 2017
---
samuelch
textspan.space
an at n
textspan.space
yu dot edu